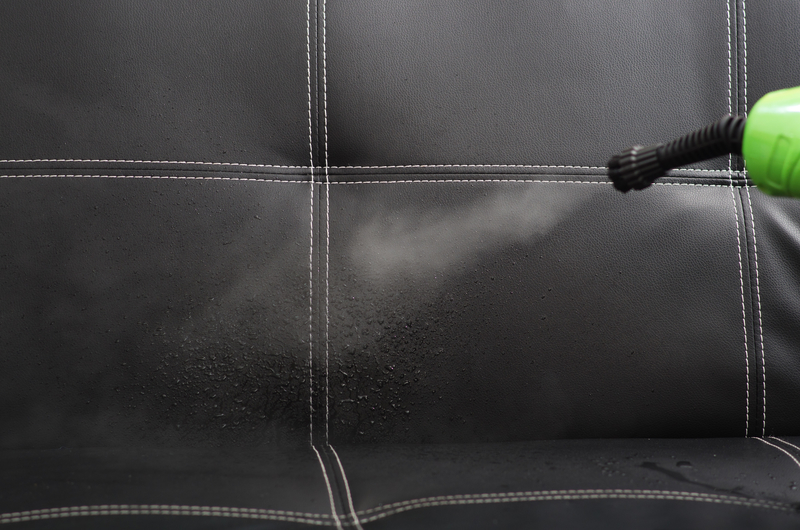 Apart from improving the appearance of furniture, steam cleaning can also offer great health benefits to the environment and others, including you. Whether they are used at home or in business premises, sofas often collect dust, debris, stains and even pathogens after sometime. Without regular and professional cleaning services, furniture can become a significant health and safety hazard. Besides, a dirty sofa will also make your environment look untidy and even develop bad odors, which is very uncomfortable.
At Sofa Cleaning Singapore, we specialize in professional sofa steam cleaning services that you can trust to keep your sofa in the best condition for continued use. We have a team of trained cleaners to handle all projects to your satisfaction. We understand the right steam cleaning equipment and cleaning products to use on furniture for the best results in every task.
Unlike other techniques of sofa cleaning, steam wash requires certain precautions that must always be taken in order to ensure success. Instead of spending so much time reading through website pages in search of information about sofa steam cleaning, you should simply get in touch with us. We can always respond and do a perfect job within the shortest time.
How we handle Sofa Steam Cleaning
Although steam cleaners are becoming common equipment in most homes and offices today, using them effectively still remains a challenge to most people. You must know how to properly use a steam cleaner on furniture and the procedures to follow in order to get the best results. But, why go through all that hassle when our cleaners can effectively handle the task? Despite the condition of your sofa, we can deliver the ultimate steam cleaning solutions.
Depending on the frequency of use and environment where the furniture is placed, it can be exposed to various elements of dirt or tear and wear like dust, stains among others. As a result, we always begin every cleaning task with a thorough inspection of the sofas. From this process, we are able to ascertain the condition of your furniture in order to know the most ideal steam cleaning techniques and products.
Based on the design, sofas usually have different kinds of upholstery and patterns, which must also be looked into before steam cleaning. Our cleaners are always very keen on fabrics and other features of furniture design to ensure that the appeal of your sofa is not lost during the cleaning process. We always go for techniques and products that can effectively clean your furniture while also preserving their aesthetic value.
We have efficient steam cleaning equipment to use for every kind of furniture. In order to deliver the best results, we will first vacuum the sofa. Vacuuming is important in driving out dust and particles of dirt stuck on the cushions and other parts of the furniture. Besides, there are other areas that steam cleaners may not reach on a sofa. Our cleaners can also use bristle brushes to clear dirt from corners and other hidden areas to create a better surface for effective steam cleaning.
Our cleaners will choose the best cleaning detergent to use for steam cleaning your sofa based on the fabric and other materials used in its design. We have various kinds of sofa cleaning products to choose from for the best results. All the products that we use are eco-friendly and proven safe for steam cleaning sofas. After cleaning, we also use sprays to give your furniture a unique breadth of freshness. This will go a long way in making your living room more welcoming and comfortable.
We understand that most people often shy away from steam cleaning their sofas mainly because they are forced to forgo using the furniture as they await drying. Hence, we have efficient drying equipment to use so that you can continue using the sofas shortly after cleaning. This goes a long way in saving you from a lot of inconvenience caused by regular sofa steam cleaning. Our services do not just end there, our professionals will also advise you on how to easily maintain the cleanliness of your furniture.
Talk to us now for Sofa Steam Cleaning Singapore
You should never wait for someone else to tell you that your furniture needs cleaning, simply get in touch with us for the most reliable, professional and affordable sofa steam cleaning services!