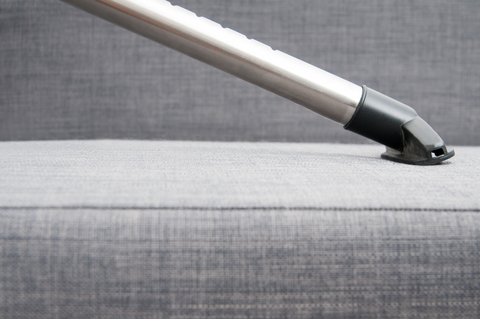 Sofas designed using microfiber and microsuede are quite trendy, classy and also luxurious. The sofas can be used at home and even commercial premises. Sofas made from these materials do not usually come cheap, which makes them a great investment worth the best care and treatment. One of the most effective ways of keeping your microfiber or microsuede sofas in the perfect condition is through regular cleaning. At Sofa Cleaning Singapore, we can offer you professional and very reliable microfiber and microsuede sofa cleaning services.
Having handled several cleaning projects for sofas designed with microfiber and suede, we understand the best procedures and products to use in bringing out the best results. We have a team of professional sofa cleaners that can effectively work on your furniture at your own convenience. Through our regular microfiber and microsuede sofa cleaning services, you will be able to effectively preserve the texture, color and appearance of your couch for a very long time.
What is the difference between Microfiber and Microsuede?
This is a common question asked by most people when looking for cleaning options for sofas. In fact, quite a number of us often confuse the two fabrics due to their almost similar characteristics. Microfiber sofas are made from very thin nylon and polyester fibers. As a result of this, the fabric is quite sensitive to dirt and even watermarks. If the fabric is not cleaned immediately, it can get stained, giving way to tear and wear.
Microsuede fabrics are not very different from suede, but are made from polyester that can be mixed with various kinds of natural products. Besides, microsuede has finer fibers with water-repellant finishing for protection against spills. One thing about these two fabrics is that the fibers are very thin and delicate. Despite the water-repellant and stain-resistant qualities of microsuede or microfiber fabrics, lack of proper care can wipe away their beauty and comfort in a short while.
Microfiber and microsuede fabrics can be created in numerous designs, including color and decorations. There are some colors like white, which get dirty very easily and cannot hold stains for long unlike black. However, this should not be an excuse for not cleaning your sofas regularly since not only dirt can spoil the beauty and fabric of the furniture. Sofas also accumulate pathogens like bacteria and other parasites that could be dangerous to human. Thus, it is advisable to schedule regular and professional sofa cleaning services to protect your furniture and the environment as well. .
How We Clean Microfiber and Microsuede sofas
Considering the delicate nature of microfiber and microsuede sofas, cleaning them can be tricky on your own since you need to find the most ideal method, products and also time to do the work. Instead of going through all these, why not simply talk to us? We can deliver professional cleaning solutions for all kinds microfiber and microsuede sofas in your home or office.
Sofas generally come in a wide range of sizes, color and shapes. Despite the design of your microfiber or microsuede sofa, our cleaners have the best solutions. Our experts always conduct pre-cleaning inspections to find out the condition of the furniture. From this, we are able to determine the most effective cleaning method to use for your sofa. Cleaning should not only be conducted when everyone else is able to recognize the dirt but even on simple stains.
There are various cleaning methods that we apply for microfiber and microsuede sofas including;
However, it should be noted that we do not use all these methods on every couch. The method to be used is usually based on the aim of the cleaning process, features of the couch and the particular fabric used on it. Our cleaners will also choose the most effective cleaning product to use in order to preserve the quality of your furniture. We use eco-friendly sprays, shampoo, chemicals and solvents that are recommended for microfiber and microsuede fabrics.
We have the best sofa cleaning equipment and technologies to make sure that you are not inconvenienced by processes like drying time for the furniture. We will dry up all the cleaned furniture and leave them ready for use. At Sofa Cleaning Singapore, you can always be sure of high quality microfiber and microsuede sofa cleaning services, delivered at your own convenience.