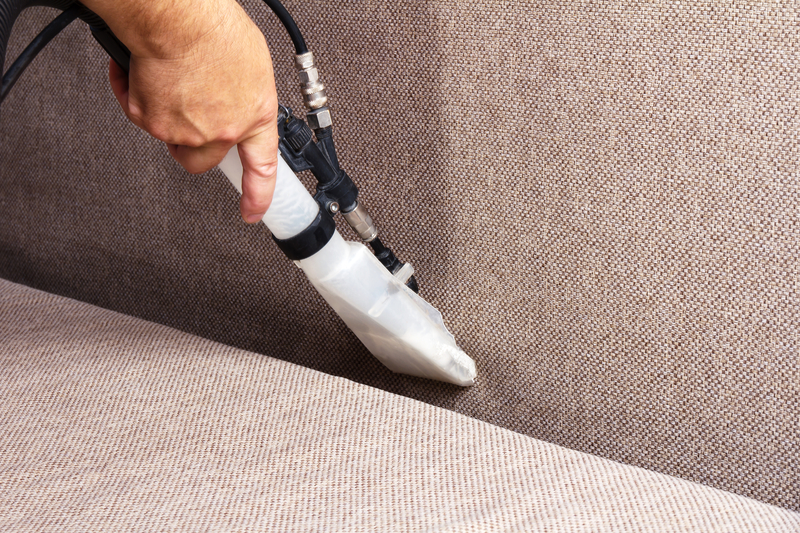 Cleaning sofas can be very tricky and also time consuming, especially when you do not have the expertise, right cleaning products and equipment at hand. But, why should you strain so hard on such tasks when you can simply hire professional and affordable sofa cleaning services? At Sofa Cleaning Singapore, we specialize in delivering the ultimate sofa cleaning solutions with unparalleled reliability and affordability. Through our regular sofa cleaning services, you can easily maintain the color, shape and texture of your sofa over a longer period of time.
We do not simply offer sofa cleaning services but go to great lengths to make sure that your furniture is kept in the best condition for use. We can schedule regular sofa cleaning services to eliminate dirt, dust, pathogens and bad odors that may have been accumulated in the sofas over time. The result is spotless sofas with fresh smell that will make your environment welcoming and comfortable.
We have been cleaning sofas and upholstery for quite a long time now and this has enabled us to perfectly understand the most effective cleaning techniques and cleaning products to use in every piece of furniture. Besides, we always take all safety precautions while cleaning to ensure that your furniture is kept in the best condition without causing any damage. With our sofa cleaning services, there is always a guarantee of the ultimate solutions.
Our Sofa Cleaning Services
We offer a wide range of sofa cleaning services in Singapore to meet the specific needs of every client. Our experts have the best cleaning methods and products for all kinds of fabrics so you do not have to search far and wide for solutions. The following are the main sofa cleaning services that you can get from us;
The kind of cleaning methods and products used on a sofa always determine the results, and that is why we are very selective on how we deliver our services. We can apply various cleaning methods including, vacuuming, dry and steam cleaning. Based on the fabrics used on your sofa and its condition, our cleaners will pick the safest and most effective products for a spotless and fresh look. We clean sofas using eco-friendly sprays, chemicals, shampoo and solvents.
We know that sometimes, you may not be well informed on the best cleaning products, and are here to advise you on the most effective solution. Unlike others that will keep you waiting for sofas to dry after cleaning, we have the best drying equipment for quicker services. Within just a few minutes after cleaning, you can resume using your sofas as usual. Even if you simply need stain removal for your sofa, we have the best solutions for greater results.
Benefits of Choosing Our Sofa Cleaning Services Singapore
Hiring Sofa Cleaning Singapore for your sofas and upholstery is the best decision that you should always make to keep the furniture looking good. Our services are well tailored to give your sofas a longer lifespan by preserving their appearance and texture. The following are more benefits of hiring our services;
Professional sofa cleaning solutions using the best products and techniques
Reliable services delivered at your own convenience
Safe cleaning for all kinds of fabrics
No drying time needed
Affordable rates for all sofa cleaning services
By hiring our services, you can easily save quite a lot of time and money for other important activities. As soon as you contact us, our experts will visit your home or business premises for a proper pre-cleaning inspection to ascertain the condition of the furniture. From this process, we will be able to determine the most ideal cleaning products and methods to apply for your sofas. Besides, our inspectors will also work out an accurate estimate for the entire project to help you with planning.
Talk to Us Now!
You do not have to wait until someone else tells you that your sofas need cleaning to contact Sofa Cleaning Singapore. Even a simple stain can totally ruin your sofa if it is not cleaned thoroughly at the right time. Talk to us now for high quality, reliable and affordable sofa cleaning services in Singapore.